RPW Exclusive: Cars To See The Oswego Surface For First Time Wednesday; City Parade Set For Noon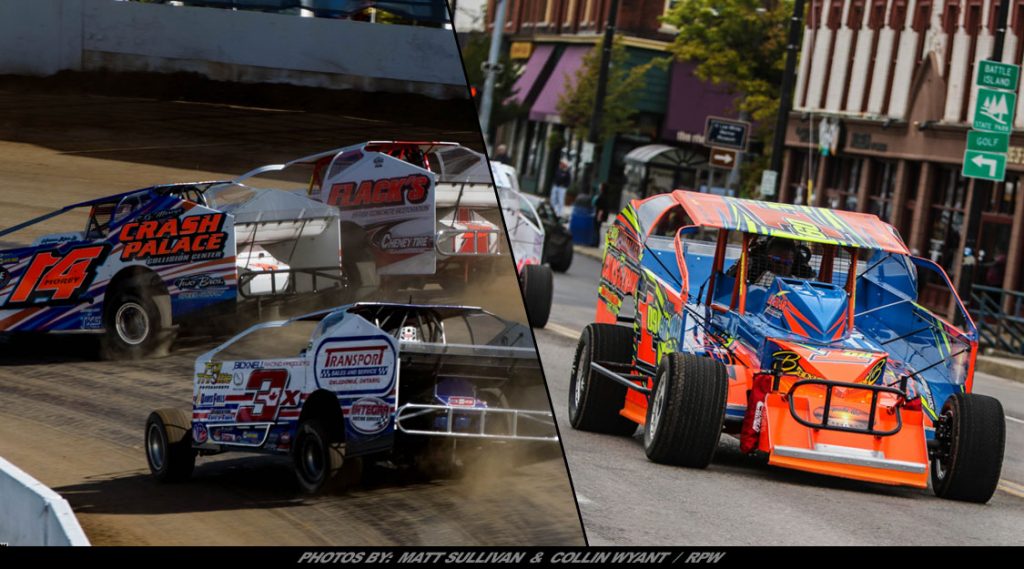 Information By: RACE PRO WEEKLY – OSWEGO, NY – Well, part one of Super DIRT Week 2019 has been completed.  Early Bird Inspection took place on Tuesday with over 140 cars taking advantage under beautiful blue skies and relatively-warm temperatures.
Several drivers came through including Billy Decker, Peter Britten, Justin Haers, Pat Ward, Keith Flach, Larry Wight among others.  More will go through on Wednesday for day number two of inspection and Race Pro Weekly will have all the coverage.
The City of Oswego Parade will also take place at 12-noon and you can check out the Race Pro Weekly Facebook page to check it out and watch it LIVE as it happens.
Cars will hit the speedway for the first time on Wednesday at 3pm with DIRTcar Modified, 358-Modified and Sportsman practice.  This is all before the action shifts to the Weedsport Speedway for their Super DIRT Week Kickoff Party at 7pm.  The 358-Modified Super DIRTcar Series and the Sportsman will be on hand.  RPW will also have live coverage of that in our live feed.

Want to know how to stay up-to-date with RPW's Live news for Wednesday?  You can join in by clicking here, clicking the RPW Live banner at the top of the page, brought to you by New England Racing Fuel, for the Precision Hydraulic & Oil / Xtreme Lubricants Synthetic Racing Oils Nano PRO MT Wild Wednesday Action.  You can also click RPW Live in the navigation bar.
The live feed will start at 9am.